Windows is a great operating system but sometimes it faces various issues that we cannot ignore at all. One of the common issue is Antimalware Service Executable (Msmpeng.exe) high disk usage. No matter how hard we tried it always come in between and irritate us specially whenever we are in the middle of something.
So here, we have explained the 4 working methods which will help you to resolve the issue. the explained methods are fully tested and personally verified so after following the complained steps you will be easily able to fix your Antimalware Service Executable high memory usage issue in windows 10 PC.
Below is the video tutorial to fix Antimalware service executable high memory usage in your windows 10. Have a look at it :
Majorly we have two methods to fix Antimalware service executable high cpu usage:
registry hacks and adding exceptions
Disable Antimalware service executable program completely
Also Read:
Fix Settings not Opening in Windows 10
The above two method are further divided into different steps. So read all the steps carefully to fix Antimalware service executable high cpu usage.
#Step 1- Using Task Scheduler
Press Windows key + R at the same time.
Type taskschd.msc and press Enter
Double-click on "Task Scheduler Library" > "Microsoft" > "Windows".
Find and expand "Windows Defender". Then double-click "Windows Defender Scheduled Scan"
Uncheck "Run with highest Priority" on the property window.
Now Uncheck all the items in the "Conditions" section.
once done hit the ok button and than restart your system for the changes to take effect. Now go ahead and check if it's still eat your memory or not
#Step 2- By adding Exception
Open windows defender Antivirus in your PC.
Now open Virus and threat protection.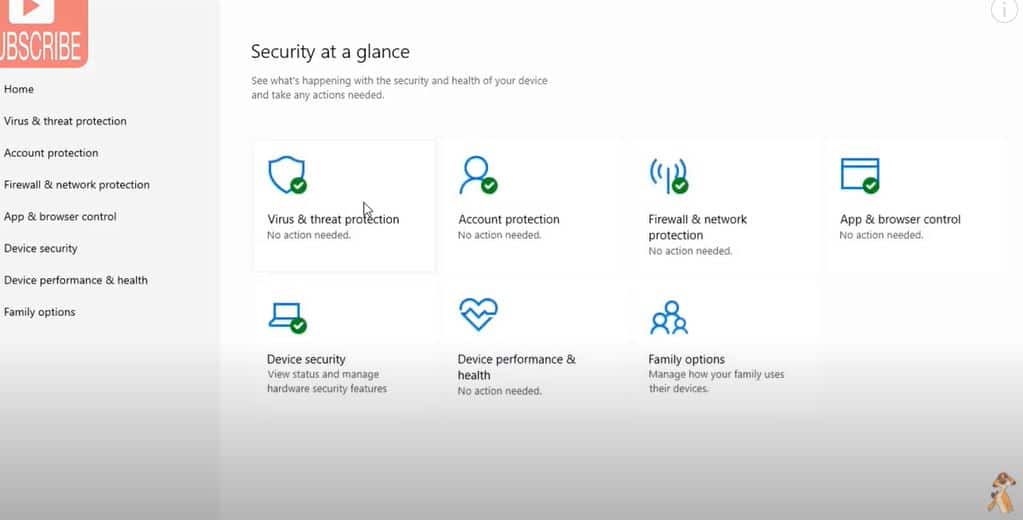 In the Threat Protection click on manage settings.
Then click "Add an exclusion" in Exclusions.
Click on the File option.
Now locate the path shown below:
C Drive/ Program Files/ Windows Defender/Msmpeng.exe
Click on the open button which will exclude the scan of this file.
Now close the Windows defender antivirus program and after sometime or give a restart and check if the problem is resolved or not
Similar Article:
How to Disable Microsoft Defender Antivirus – LotusGeek
#Step 3- Using Registry Hacks
 Press Windows Key + R to open the Run Dialog Box
 type regedit and click "OK" to open the Registry Editor.
Now In the navigation pane on the left, double-click the folders to navigate to HKEY_LOCAL_MACHINE\SOFTWARE\Policies\Microsoft\Windows Defender.
Now right-click in the main Registry Editor pane and select "New" > "DWORD (32 bit) Value". Rename this registry entry DisableAntiSpyware. Double click it and set its value data to 1.
Now click the Ok button.
Restart your system for the changes to take effect. Once your computer starts, now verify if it still effects your system memory or not.If Antimalware service executable still shown high cpu usage all we need is to disable the antivirus completely from your system.
#Step 4- Disable Windows Defender Antivirus
To disable Antimalware service executable file you need to turn off or disable Windows defender antivirus from your system. It won't take much time and doesn't require any kind of high skills. All you need to do is to simply watch a tutorial.
Link to disable Microsoft defender Antivirus–
Click here to Watch
Once you have watched the tutorial by now you are able to disable Msmpeng.exe file which causes high cpu usage in windows 10
#Step 5
If somehow the problem persists, our last option is to completely disable the Windows defender.All you need is to download the batch file that I have created specially to disable windows defender antivirus. Here is the link to download the batch file 
Click here to download
Simply run this batch file twice as an administrator and than you are done.
Conclusion:
 Msmpeng.exe is an executable file present in windows defender antivirus which causes high cpu usage in windows 10 if you have low end variant system configuration. So, we have discussed all the different ways to disable antivirus service executable (msmpeng.exe) service in windows 10. If you encountered with any kind of issue while working out You can email us by mentioning your screen error.
Read Also:
Automatically Clear RAM Cache Memory in Windows 10 – LotusGeek
Do comment below which method works for you so that other users will be benefitted by your guidance.